Fortune: Work From Home Rates Dropping, Some Employees Loath To Return To Office
Remote employees have been blamed for dwindling profits and costing cities billions, and nearly three out of four organizations see "Returning to the Office" as the topic most likely to drive conflict in boardrooms per a recent Fortune Magazine article.
The push by employers to get American workers back into the office appears to be working, according to Census Bureau pulse surveys.  Rates of remote work have declined to a pandemic-era low of 26%.  Some companies, like Goldman Sachs Group Inc., now expect a return to five days in the office.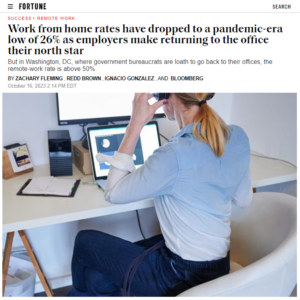 Employee demand for remote jobs is outpacing the number of companies offering them. In 157 of the largest metro areas in the US, more than half of job applications were for fully remote or hybrid roles in August, according to LinkedIn data generated for Bloomberg, but postings for those jobs have been falling since early 2022, data from Indeed Inc. shows.
It appears employees want a choice. Can an employer or business leader offer the perks and benefits of remote or hybrid work while giving employees great reasons to come into the office?
 "Employees with diverse personalities approach their responsibilities differently," says Nathan Maurer, President and CEO of COCRE8 Interiors. "Incorporating different spaces for focused work, collaborative breakouts, and even hybrid 'hoteling' stations for people who work a hybrid schedule into your office design—all can help your business attract and retain talent."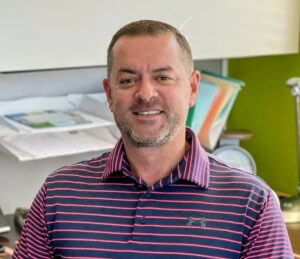 Organizations offering some options can capitalize on the scarcity. Learn more in this article on collaborative office design for different personalities, or click below to connect with Cocre8 and tell us your vision today.
#WhatWillWeCocre8?