Create The Right Workspace for Each Personality: Collaborative Office Design
Maximize Employee Productivity, Satisfaction, and Retention

There's a reason that workplace comedies like the Office are so popular. Viewers can relate to the setting and the many personalities represented in one place. There's determined Liz Lemen from 30 Rock, know-it-all Dwight from the Office and grumpy Ron Swanson from Parks and Recreation.  
While these personalities may be exaggerated for comedic effect, there is some truth behind them. In every office you can find different personality types who each approach their job differently. Among them are: 
The Analyst who is detail oriented and introverted. Analysts prefer working alone rather than in large groups. Even when working collaboratively, they need quiet time alone to perform their duties.

 

The Influencer who is charismatic and creative. Influencers enjoy teamwork and perform best in a collaborative environment. They may thrive with background noise and workplace chatter.

 
"Employees with diverse personalities approach their responsibilities differently. COCRE8 can help you understand these differences and show you how to incorporate their needs into your office design to help your business attract and retain talent," says Nathan Maurer, President and CEO of COCRE8 Interiors.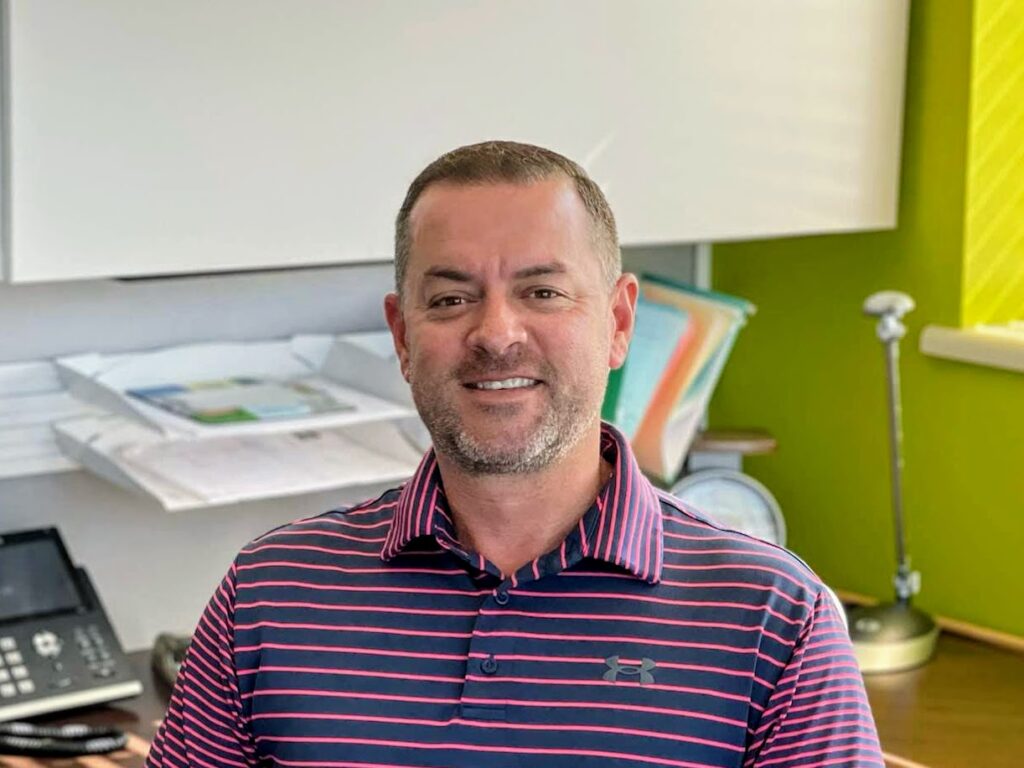 Whether you are refreshing your current workspace or moving to a new space, you can turn to the team at COCRE8 to integrate the needs of your staff with the physical space of your office. Maurer and the experts at COCRE8 start by talking with you and your employees to understand what drives them and determine their needs. Spaces to consider include: 
Focused work spaces where employees can work on their own free from disruption.

 

Collaborative breakout spaces where employees can work together to develop ideas and inspire each other.

 

Interpersonal spaces where employees can connect.

 
Recharge spaces that are free from distractions and allow employees to refocus. 

 
The ability to work remotely is one of the most desired aspects of employment among workers. Working with COCRE8 to embrace this approach to the workplace as more than just a passing trend can help your company attract and retain employees.  
For global digital consultant Perficient, COCRE8 built "hoteling" stations that allow hybrid workers and remote team members a place to plug in, sit down, and have a private work space on the days they choose to work in the office. 
Visualizing how to fit these different spaces into your office footprint can be overwhelming for business owners. When you work with COCRE8, our experts manage all the details of your project so you can focus on running your business.  
Leadership at global logistics company CH Robinson liked the idea of using the bright, new cafe in their Atlanta office for more than just breaks and lunches. They turned to COCRE8 to install a tiered collaborative space where employees gather away from their desks to connect and discuss projects without disturbing other staff members.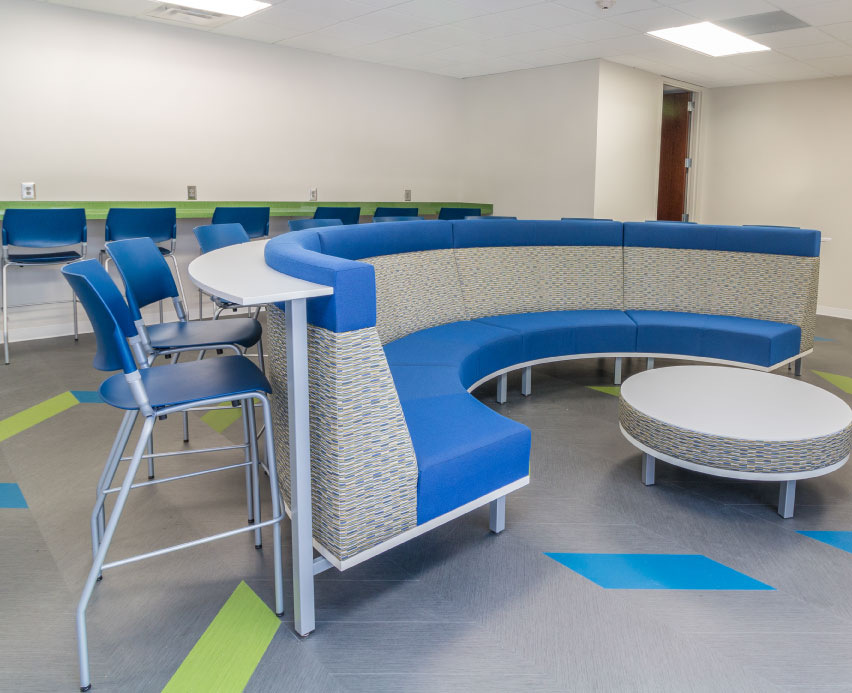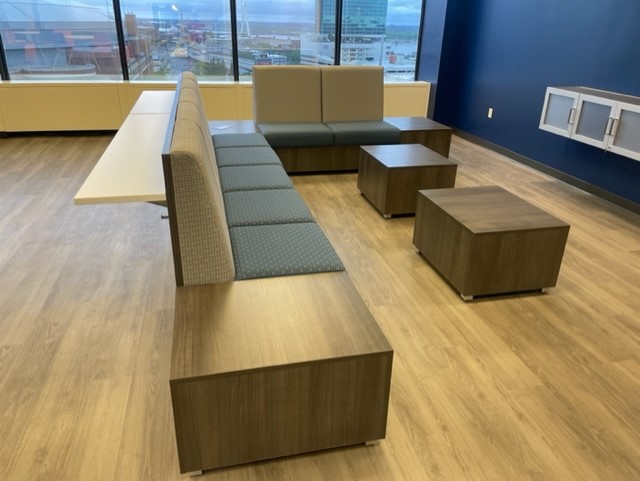 At the Midwest Region headquarters of Tom Lange Company, purchaser and distributer of fresh produce, staff needed a space to gather to discuss logistics, marketing and other projects. COCRE8 added collaborative space to the lounge area to meet these needs.  
Regardless of the size of your office, COCRE8 has the know-how to create multipurpose spaces that address your needs while making the most of your square footage. This may be accomplished in a variety of ways, from simply replacing worn or outdated furniture to a complete renovation. 
Using moveable elements like standing whiteboards and tables with roll-under chairs can transform your breakout room into a quiet space to recharge.

 

Incorporating a coffee shop design that incorporates long communal tables with cozy sitting areas and private workspaces allows staff to use one area for multiple uses.

 

Using height-adjustable desks that are portable allow employees to transition their workspace to fit their needs.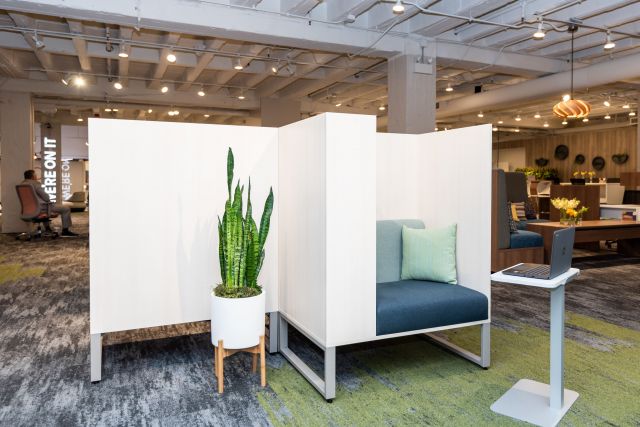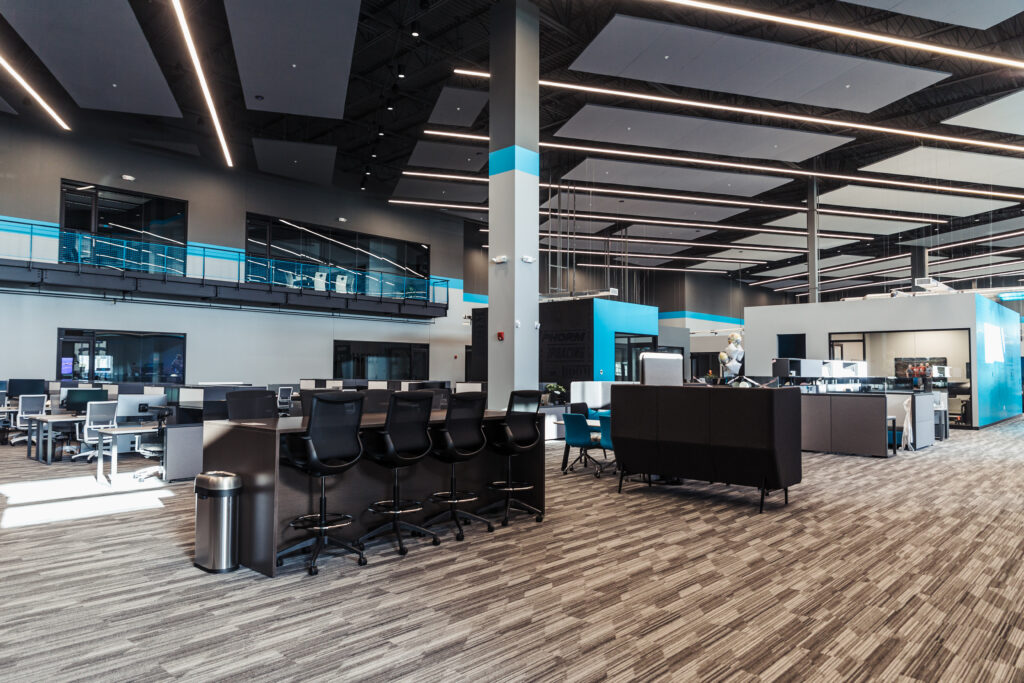 People are typically drawn to jobs that go hand-in-hand with their personality types. The analyst may work in your accounting department while the influencer is more likely a member of your sales department. Yet your office space needs to accommodate both. Let COCRE8 create a strategy for your office space that allows all of your employees to function efficiently.   
A carefully considered workplace addresses the needs of employees, reinforces brand identity and impresses clients. COCRE8 has:
the expertise to collaboratively plan your office,

the knowledge to configure multipurpose spaces for your staff, and

the product knowledge to recommend ideal furnishings and finishes."
By partnering with COCRE8 you can transform your workplace into an environment that maximizes employee productivity, satisfaction and retention so that every Liz, Dwight, and Ron on your staff enjoys coming to the office.