Three Ways An Air Purifier Makes For Happy Employees And A Productive Office
Building employee confidence in your commitment to providing a clean, safe work environment is an important part of returning to the office. One simple, affordable way to assure your employees that you are making every effort to support a healthy work environment is installing an air purifier. 
Inexpensive Way to Improve Air Quality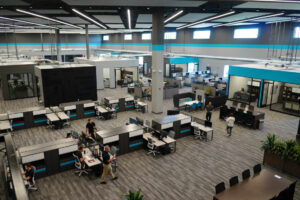 We know we need to wash our hands and clean surfaces but we often overlook the importance of cleaning the air we breathe. An air purifier can prevent mold, eliminate odors, reduce allergens and capture viruses and bacteria.   
Nathan Maurer, President and CEO of COCRE8 Interiors, advises clients to install air purifiers that utilize proven methods to effectively clean the air. He recommends purifiers that use a four-stage filtration process: 
Pre-filter to capture large particles and contaminants.

 

Active carbon filtration to absorb odors and chemicals that are released by products commonly used in offices.

 
High-efficiency particulate air (HEPA) filters to capture and trap 99.97 percent of airborne particles. 

 

Bipolar ionization to improve the capture efficiency of the particulate filter.

 
"The wall-mounted models we recommend are affordable and are designed to integrate with the office space in an unobtrusive and aesthetically pleasing way. All models feature self-regulating technology that allows for quieter fan speeds when the office is occupied and additional fan speeds when noise is not a concern," says Maurer. 
Reduce Sick Days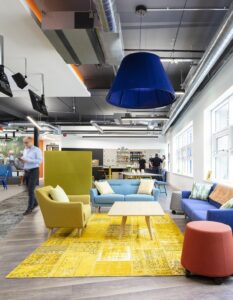 The average person inhales about 3,000 gallons of air every day. According to the EPA, indoor air is five times dirtier than outdoor air. For employees who spend the majority of their time indoors, often in a shared space, clean air is vital to good health and hygiene. 
The air purifiers Maurer typically recommends are proven to be 99.9 percent effective against Covid-19. In a typical year, seasonal flu and other viruses often leave offices empty while productivity plummets.  Air purifiers reduce the chances of illness, allergies, and sick building syndrome among employees. Employers see a decrease in days lost to sick leave with the small investment in an air purifier.  
Increase Productivity 
A study done by National Bureau of Economic Research found that reducing air pollution boosts the productivity of individual workers, including those in an office setting.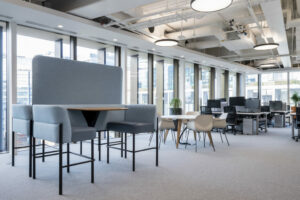 The quality of indoor air in workplace settings is important for both worker comfort and health. Poor indoor air quality has been linked to symptoms including headache, fatigue, trouble concentrating and irritation of the eyes, nose, throat and lungs. All of these symptoms can significantly impact worker productivity and can be greatly reduced with the use of an air purifier.  
Whether it is the smell of food coming from meeting rooms or chemicals from products used to keep the office clean, an air purifier will remove contaminants allowing your employees to breathe easier and focus on work.  
Successful businesses have happy, healthy employees. Making the office a place people want to come to is one of the easiest ways to encourage a return to work. Air purification is an affordable, low maintenance way to enhance your workplace environment and allow your employees to thrive.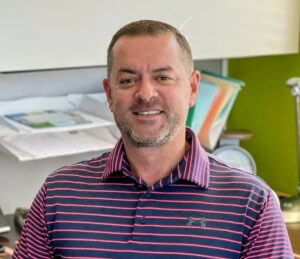 Nathan Mauer, President/CEO of Cocre8 Interiors