Cocre8-ers In Action: USA Mortgage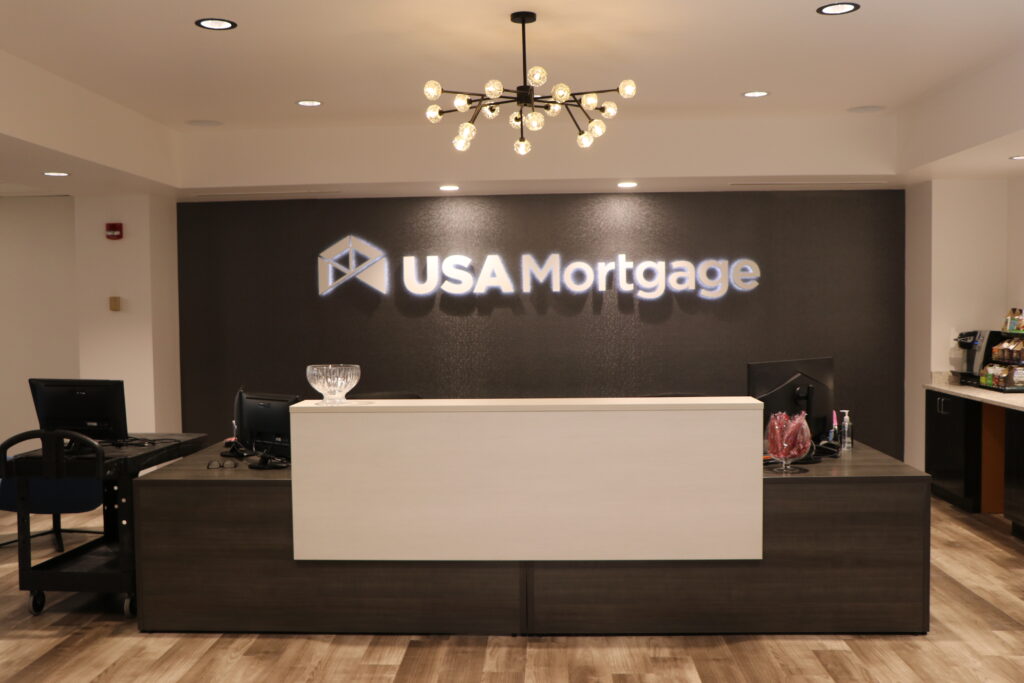 USA Mortgage is an employee-owned mortgage bank based in St. Louis, recognized as a top place to work by local and national media including the St. Louis Business Journal and National Mortgage News.
Every employee at USA Mortgage has an ownership stake in the company, so every employee has a vested interest in the company's growth and success. Reflecting that commitment in the look and feel of a new workspace seemed overwhelming and daunting, so leadership turned to Nathan Maurer and his team at COCRE8 for help. 
"It was an office that hadn't been updated since they opened the doors more than 20 years ago. It was dated, and leadership recognized they needed to do something if they wanted to take this company to the next level," says Maurer, President and CEO of COCRE8.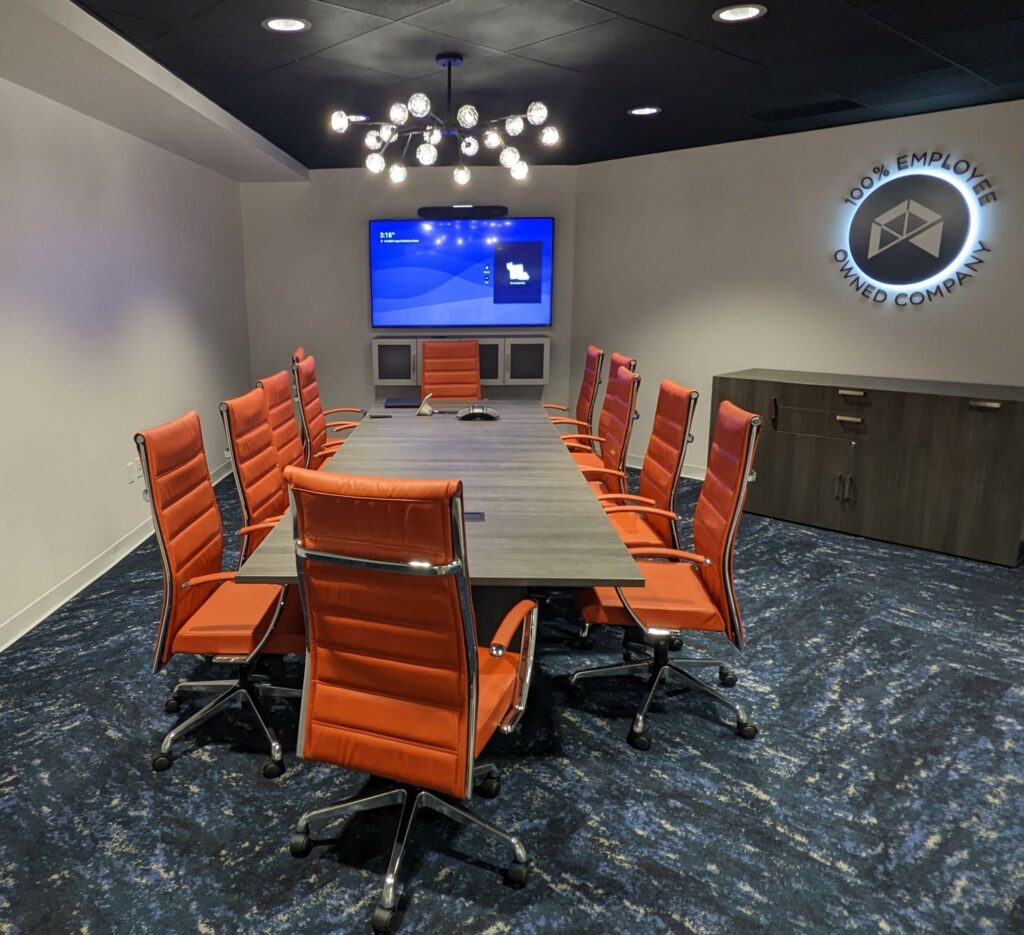 "The COCRE8 team worked hand-in-hand with us to fully capture our vision and need for functionality within our spaces."
"We recognized that we needed help making our vision for an updated workspace a reality. It was a lot for my team to manage along with running our company. Nathan and COCRE8 did a fantastic job leading us through each step of the process. They listened to us and were very conscious of our budget when proposing materials, recommending vendors, and making our final finish selections together," says Ron Mueller, Executive Vice President of USA Mortgage. 
Maurer and his team handled everything from evaluating the floor plan and designing the new office space to overseeing the renovation process and installing furnishings. COCRE8 served as the liaison between the leadership at USA Mortgage and the general contractor, taking the burden off the client.   
The construction process took just under a year to complete and was done in three 10,000-square-foot stages, while staff members used temporary "swing" spaces in the office or worked from home to stay productive.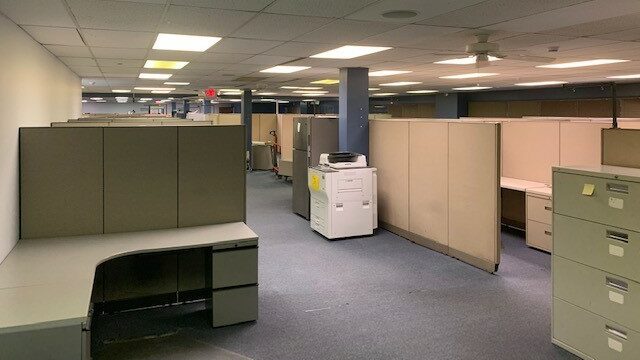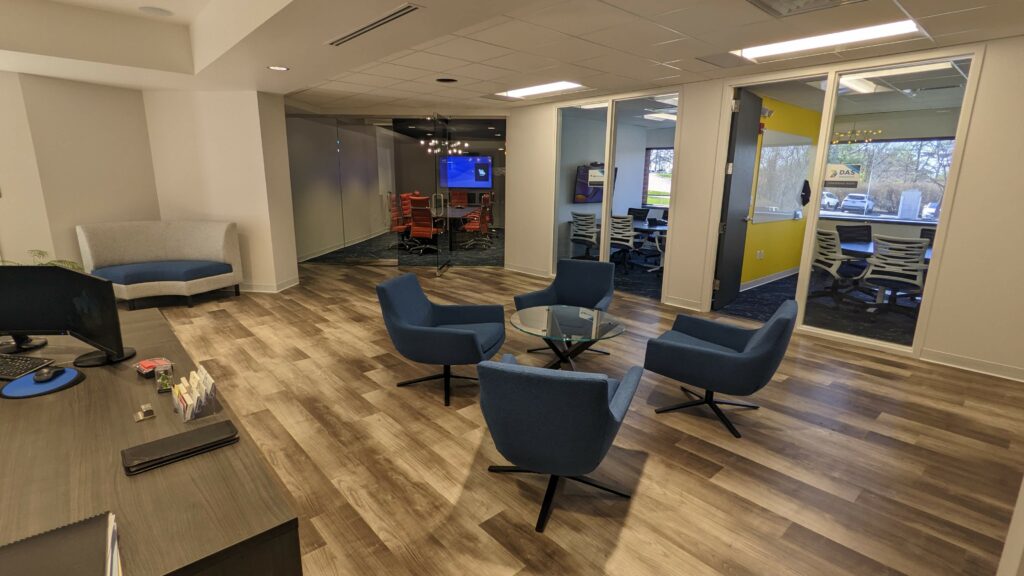 The original space was cut up, employees were separated, and the atmosphere was dark.The new space is open and collaborative with an airy, free-flowing feel that reflects the culture of the organization.
The renovated office features an attractive new lobby and closing rooms for visitors finalizing a loan. But the bulk of the redesign focused on areas for employees including open-office work stations, conference rooms, private offices, a training room, and a lounge and break room where the team can unwind.
"The redesign speaks to their brand with an emphasis on what the company is becoming. It's a modern office with an open feel that's warm and welcoming for mortgage clients as well as employees. This can help them retain the excellent team they have already as well as attract new talent," says Maurer. 
The response from employees has been overwhelmingly positive. From the bright colors on accent walls that match the USA Mortgage brand to the modern workstations, employees agree that seeing their vision become a reality was worth the disruption. 
The employee-owned staff at USA Mortgage has built a reputation for outstanding customer service and satisfaction.
"Our space needed to reflect our identity and culture. The entire COCRE8 design experience is 100% recommended. Nathan and team worked hand-in-hand with us to supervise the implementation of the project, and still today we know we can count on them for support, advice, and help," says Mueller.
He continues, "When our team comes in every day it feels clean, modern, and upscale. The upgrade was a morale boost. It was worth the investment and the guidance of Nathan and his team at COCRE8 was vital to the success of our redesign. They fully captured our vision and need for functionality within our spaces."
Does your office space need an upgrade? Click below to email our team or "Start A Project" today.